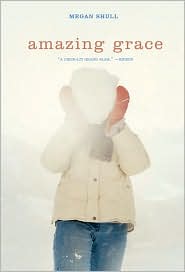 A Quick Synopsis:
Gorgeous teen superstar Grace Kincaid has it all- an electric smile, million-dollar endorsement deals, and blond cover-girl looks. But what happens when America's "It" girl doesn't want "It" anymore? And right there, in her custom-made Nike warm-ups, tears streaming down her face, Grace says the three magic words. Three simple words-and her new life begins. For the hottest girl on the planet, life's about to change.


Moonlight Readers Review:
This teen novel certainly caught my eye when I read the back cover, imagine quiting your studies to start a career as professional tennis player at the age of fifteen.Well thats exactly what Grace Kincaid did. We seem to have a distortated view on what fame really is and sugur-coat it by assuming it is a source of happiness.

Grace discovers how truley unhappy she is as a tennis superstar with million dollar endorsment deals and the title of teen "It" girl" and wants out. She decides to withdraw from th US Open and moves to Alaska with her mothers friend Ava. She discovers the true person that she is and sets up a new lifestyle.I found this book very likable and easy to understand what it felt to be Grace. This coming of age novel capture the honest emotions of a teenage girl going through
a very diffficult time in her life.

Memrable Quotes:
"Let the sadness flow out, too make room for the light."

Yesterday I was at the US Open and today I'm on the edge of Alaska hoping I don't wake up in the middle of the night and have to pee.That is so weird!
Moonlight Readers Playlist For "Amazing Grace":
Playlist src="http://assets.myflashfetish.com/images/make-own.gif">

Rating: